Happy Father's Day from Ivan Hill Sr. and Ivan Jr. at Greenbrier Paragould!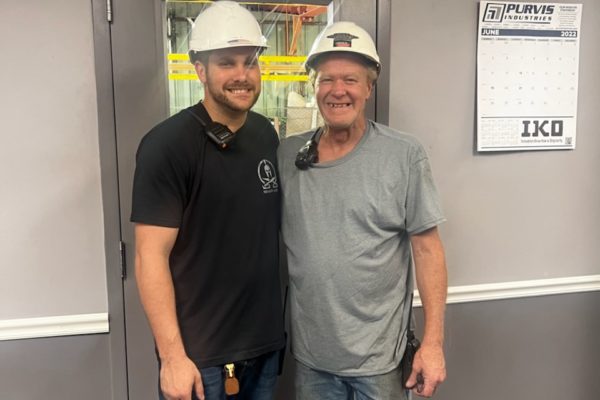 For some of the thousands of Greenbrier employees across the world, the job is a family affair. This Father's Day, we're highlighting a father-son duo from Paragould, Arkansas.
Ivan Hill Sr. has worked with Greenbrier for 18 years and credits his success to working hard and dedication. His son, Ivan Jr., joined the Greenbrier team 10 years ago. He was attracted to the company based on the opportunities he saw his dad receive over the years. In addition, Jr. was intrigued by the idea of working at a railcar manufacturing facility and opted to join his father at the plant.
Ivan Sr. advised his son to apply with Greenbrier, telling him it's a great place to work. His advice was to take your time, listen and learn all you can. For Ivan Sr., Greenbrier is a good place not just to work, but to enjoy your time. When Ivan Jr. was hired, he immediately appreciated the team-focused environment and the spirit of mentorship he found at Greenbrier Paragould.
For this father and son, the biggest lesson they've learned about working at Greenbrier has been about how they approach working in their daily lives. They tell us Greenbrier is a place where diligence pays off, and they can enjoy their work and teammates' company.
Ivan Jr. also identified one perk of the job: keeping his father in check!