Our leadership team fosters success empowering and encouraging our employees.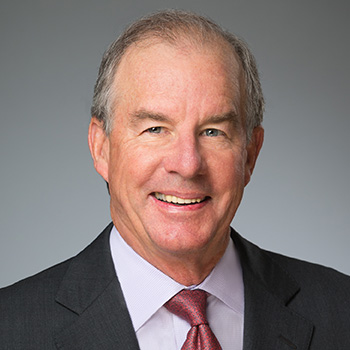 Thomas B. Fargo
Chair & Independent Director
Admiral Thomas Fargo has served as a board member since 2015 and became Chair in 2022. Since his retirement from the military, Admiral Fargo has focused on maritime and other transportation industries. His military career included:
Commander-in-Chief of the U.S. Pacific Fleet
Commander of the Naval Forces of the Central Command
Six tours in Washington, D.C.
Extensive duties in the Pacific, Indian Ocean and Middle East
He also serves as Board Chair at Hawaiian Electric Industries and on the board of directors at Matson, Inc.
Wanda F. Felton
Independent Director
Wanda Felton has served on the Board since 2017. Felton has over 30 years of financial industry experience in commercial and investment banking. Felton is an experienced organization leader, most notably as:
Presidentially appointed—and twice senate-confirmed—Vice Chair and First Vice President of the Board of the Export Import Bank of the United States
An independent director on the board of LogiCorp Transportation, one of the largest Black- and Latino-owned trucking companies in the U.S
Senior Advisor at Spencer Stuart, a leading global executive search and leadership advisory firm
Trustee of The Cooper Union for the Advancement of Science and Art
William A. Furman
Director
William Furman is the cofounder of The Greenbrier Companies and has been with its predecessor companies since 1974. He became CEO in 1994 and previously served as Chair of the Board of Directors since 2014. His other experience and recognitions include:
One of 10 "Influential Leaders" selected by Railway Age readers (2022)
Group Vice President for the Leasing Group for TransPacific Financial Corporation
General Manager of the Finance Division of FMC Corporation
Director of Schnitzer Steel Industries, Inc. (1993-2016)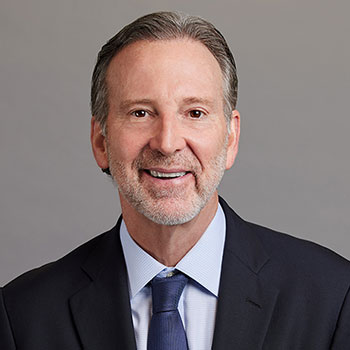 Antonio O. Garza
Independent Director
Antonio Garza joined the board in 2021. Garza serves as Counsel in the Mexico City office of White & Case LLP, one of the world's leading global law firms. Prior to joining White & Case, Garza served as the U.S. Ambassador to Mexico from 2002 to 2009. His notable industry experience includes serving as:
Director of Kansas City Southern (KCS), a publicly traded rail-based transportation company
Chairman of Kansas City Southern de México, a subsidiary of KCS.
Former statewide-elected chairman of the Railroad Commission of Texas
Former State of Texas Secretary of State
Senior Policy Advisor to the Governor of Texas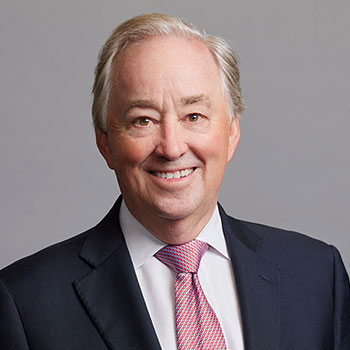 James R. Huffines
Independent Director
James Huffines was elected to the board in 2021. Huffines has more than 35 years of leadership roles in banking and finance, including:
COO for subsidiaries of Hilltop Holdings, Inc.
Board member for Hilltop Holdings
Chairman of Plains Capital Bank's Central and South Texas banking markets
Board member for Plains Capital Bank
Regent and Chairman on the University of Texas (UT) System board of regents
Board member of UTIMCO, a $35 billion endowment fund for higher education in Texas
Graeme A. Jack
Independent Director
Graeme Jack has served as a board member since 2006. He is a retired partner of PricewaterhouseCoopers LLP in Hong Kong. Jack brings extensive experience in international business transactions in Asia generally, and China in particular, including:
Independent non-executive director of COSCO Shipping Development Company Limited
Trustee manager of Hutchison Port Holdings Trust
Independent non-executive director of HUTCHMED (China) Limited
Patrick J. Ottensmeyer
Independent Director
Patrick Ottensmeyer has served as a board member since 2023. Prior to his service on the board, he was President & CEO of Kansas City Southern (KCS), a Class I railroad, from 2015 to 2023 until the completion of the merger creating Canadian Pacific Kansas City (CPKC). Earlier in his career with KCS, he was EVP of Sales and Marketing (2008-2015) and EVP and Chief Financial Officer (2006-2008). Ottensmeyer is a rail industry leader, with experience and recognition as:
U.S. Chairman of the U.S. Chamber of Commerce's U.S.-Mexico Economic Council (USMXECO).
Co-Chair of the Brookings Institute USMCA Initiative
Chair of the Truman Library Institute
NARS Edward R. Hamberger Lifetime Achievement Award (2023); Ingram's Executive of the Year Award (2022); Railway Age's Co-Railroaders of the Year Award (2022); Railway Age Railroader of the Year (2020); Progressive Railroading's Railroad Innovator Award (2019)
Charles J. Swindells
Independent Director
Charles Swindells has served as a board member since 2005. He also provides consulting services to the Company on international projects. Mr. Swindells is also currently an advisor to Bessemer Trust, an independent provider of investment management and wealth planning to families and individuals. He has also served as:
United States Ambassador to New Zealand and Samoa
Vice Chairman, Western Region of U.S. Trust, Bank of America, Private Wealth Management
Vice Chairman of US Trust Company, N.A.
Chairman and CEO of Capital Trust Management Corporation
Managing Director/Founder of Capital Trust Company
Chairman of World Wide Value Fund, a closed-end investment company listed on the NYSE.
One of five members on the Oregon Investment Council to oversee the $20 billion Public Employee Retirement Fund Investment Portfolio
Chairman of the Board for Lewis & Clark College in Portland, Oregon
Lorie L. Tekorius
Chief Executive Officer & President
Director
Lorie Tekorius joined Greenbrier in 1995 and served in various finance and operation leadership roles until her promotion to President & Chief Executive Officer in 2022. She is an active community member, currently President of the Providence St. Vincent Medical Foundation Council of Trustees. Tekorius is a recognized industry leader, most notably as:
An elected independent director of Alamo Group, Inc.'s (NYSE: ALG) Board of Directors
The Manufacturing Institute's STEP Ahead Award (2020)
One of 14 "Women in Rail" profiled by Railway Age (2018)
Oregon's CFO of the Year by the Portland Business Journal (2017)
Wendy L. Teramoto
Independent Director
Wendy Teramoto has been a senior investment management professional with an affiliate of Fairfax Financial Holdings Limited since 2018. She also served as a Greenbrier board member from 2009 to 2017. Teramoto is a leader in the financial industry, most notably as:
Senior contributor at the United States Department of Commerce
Managing Director and founding partner at a New York based private equity firm affiliated with Invesco Ltd.
Board member for several companies in the transportation sector
Board member for Navigator Holdings Ltd.
Kelly M. Williams, J.D.
Independent Director
Kelly Williams has been a board member since 2015. She has been recognized for her leadership and public service and was named one of The Most Powerful Women in Finance by American Banker magazine from 2011-2014. Williams is a recognized industry leader, most notably as:
Founder, President and Senior Advisor of The Customized Fund Investment Group (CFIG), a part of Credit Suisse Group AG
Co-founded the Customized Fund Investment Group at the Prudential Insurance Company of America
CEO of The Williams Legacy Foundation
Director of Grasshopper Bank
Chair of the Board of the Nantucket Historical Association
Vice Chair of the Board of Commissioners of the Smithsonian American Art Museum