Greenbrier's Officers drive practices to serve our business, employees, customers, shareholders and the communities where we operate.
Lorie L. Tekorius
Chief Executive Officer & President
Lorie Tekorius joined Greenbrier in 1995 and served in various finance and operation leadership roles until her promotion to Chief Executive Officer & President in 2022. She is an active community member, currently President of the Providence St. Vincent Medical Foundation Council of Trustees. Tekorius is a recognized industry leader, most notably as:
An elected independent director of Alamo Group, Inc.'s (NYSE: ALG) Board of Directors
The Manufacturing Institute's STEP Ahead Award (2020)
One of 14 "Women in Rail" profiled by Railway Age (2018)
Oregon's CFO of the Year by the Portland Business Journal (2017)
Martin R. Baker
Senior Vice President, Chief Legal & Compliance Officer
Martin Baker is Senior Vice President, Chief Legal & Compliance Officer.  He has led Greenbrier's Legal and Compliance departments since joining the Company in 2008.  He serves on the Supervisory Board of Greenbrier Europe.  Prior to joining Greenbrier, Baker served as General Counsel to Lattice Semiconductor Corporation, Altera Corporation and Vitelic Corporation.
Brian J. Comstock
Executive Vice President, Chief Commercial & Leasing Officer
Brian Comstock has been in the railroad industry since 1980 and joined Greenbrier in 1998. Before he moved into sales, Comstock experienced almost every aspect of the rail industry from the operations floor—including welding, paint and lining, valves, sand blasting and mobile repair. Today Comstock leads Greenbrier's global go-to-market strategy as the company's Chief Commercial & Leasing Officer. He also serves on the boards of key company affiliates: Greenbrier GIMSA, Greenbrier Maxion, GBX Leasing and the Supervisory Board of Greenbrier Europe. Comstock previously held senior operations and sales positions with Transco Industries, Transco Railway Products and Trinity Industries. An active member of his community, Comstock volunteers with Habitat for Humanity, New Avenues for Youth and the Clackamas County Theater.
Laurie Dornan
Senior Vice President, Chief Human Resources Officer
Laurie Dornan was promoted to CHRO in November 2020. She joined Greenbrier in 2014 and served in several human resources leadership positions. Prior to Greenbrier, Dornan held HR leadership roles with Lattice Semiconductor Corporation, Nautilus, Inc. and Electro Scientific Industries.
Adrian J. Downes
Senior Vice President, Chief Financial Officer
Adrian Downes has been Greenbrier's CFO since 2019. Most recently, he was Chief Accounting Officer from 2013 until his appointment as CFO in 2019. Before joining the company, Downes served in executive leadership roles for Knowledge Universe, SUPERVALU Inc. and Albertsons, Inc.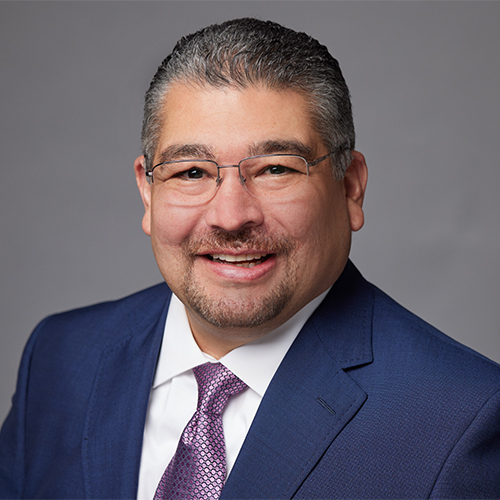 Rick Galvan
Senior Vice President, Greenbrier Rail Services
Rick Galvan has 30 years in the railroad industry at three Class I railroads. Before joining Greenbrier, he was:
Chief Mechanical Officer at Canadian National Railway (CN)
General Manager of Mechanical International at Kansas City Southern (KCS)
Held multiple positions at Burlington Northern Santa Fe (BNSF)
William Glenn
Chair of the Management Board of Greenbrier Europe
William Glenn is the Chair of the Management Board of Greenbrier Europe and manages daily operations in Poland and Romania. He returned to the company in 2019 after serving as Chief Commercial Officer for Wells Fargo Rail from 2016 to 2019. Earlier he worked in a range of roles at Greenbrier including sales, marketing and customer support, beginning in 2001.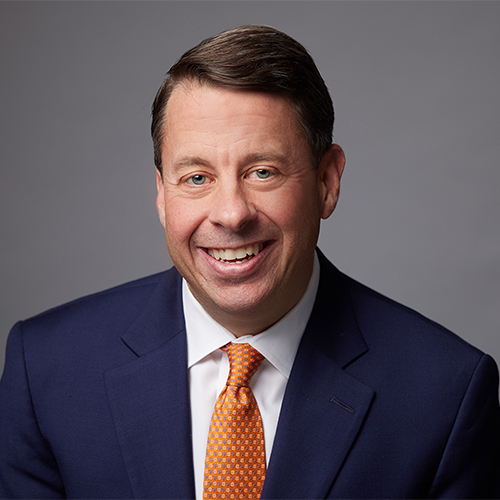 Jack Isselmann
Senior Vice President, External Affairs & Communications
Jack Isselmann joined Greenbrier in 2012 and manages government affairs, corporate communications and community and industry relations. Isselmann also serves on the board of Greenbrier GIMSA. His notable previous experience includes:
Partner at the law firm, Tonkon Torp LLP
State of Oregon's economic development deputy director and policy advisor for Oregon Governor Ted Kulongoski
William Krueger
Senior Vice President, President Greenbrier Manufacturing Operations
William Krueger joined Greenbrier in 2020 as chief representative of Greenbrier's operations in Arkansas and Missouri, as well as supervision of the global design, engineering and quality departments. Since then, he has served in multiple leadership roles until becoming President of GMO in 2022. Prior to Greenbrier, he held a number of operations roles in the automotive industry including positions at General Motors, Toyota and Nissan.
Christian Lucky
Vice President, General Counsel and Corporate Secretary
Christian Lucky joined Greenbrier in 2015 and serves as Vice President, General Counsel and Corporate Secretary. Prior to joining Greenbrier, Christian was a partner in law firms in the Pacific Northwest, New York and Europe. Christian has held leadership roles in several global public policy and research organizations.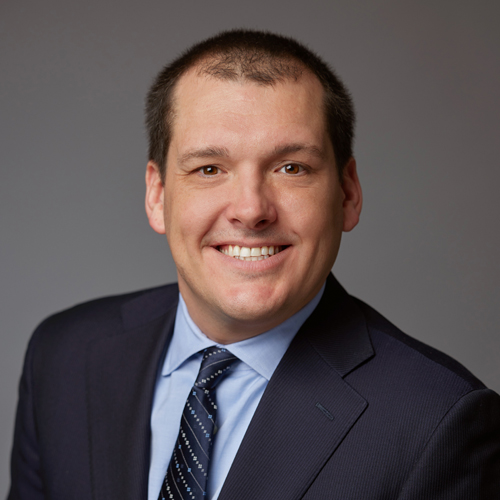 Matthew J. Meyer
Senior Vice President, Finance and Chief Accounting Officer
Matthew Meyer joined Greenbrier in 2023. Before Greenbrier, he served in various accounting and management roles at Horizon Global Corporation, Joyson Safety Systems, Federal-Mogul Holdings Corporation, Kelly Services Inc. and KPMG LLP.
Justin M. Roberts
Vice President, Corporate Finance & Treasurer
Justin Roberts joined Greenbrier in 2006 and has been in his current role since 2017. Prior to joining Greenbrier, Roberts held various financial and treasury roles with Hollywood Entertainment and Crown Pacific Partners.