This September, Greenbrier recognizes National Recovery Month to promote treatment and recovery practices for those struggling with addiction and substance use. We also celebrate the many service providers and communities dedicated to helping others on their recovery journeys.
Since 1989, National Recovery Month has provided an opportunity to help fight the stigma against addiction and substance use disorders. The month highlights the steps taken to improve access, education and information, rehabilitation and other treatment needed for thousands of individuals on the road to recovery. Support can range from mental health clinics, family support and housing to rehabilitation and medical assistance.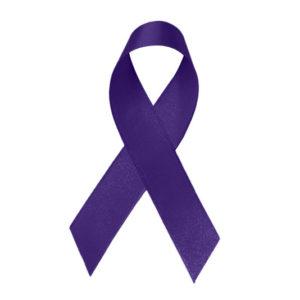 In 2020, the National Center for Drug Abuse Statistics found approximately 37 million Americans aged 12 and over were current illegal drug users (used within the last 30 days). That totals 13.5% of all Americans older than 12. Addiction and substance use disorders come in many forms and affect countless lives across the U.S.
Greenbrier recognizes the struggles that many individuals face daily and throughout their lives related to addiction and substance use disorders. In support, Greenbrier employees have established the Second Chance Employee Resource Group.
The group strives to equip employees impacted by the criminal justice system and/or who have struggled with addiction with the resources needed to be successful in their careers. The group also provides input to recruit and retain individuals who have difficulty finding employment while fostering an environment for second-chance employees and allies to support each other.
Goals:
Provide learning opportunities through guest speakers, workshops and professional development activities.
Raise cultural awareness and strengthen allyship by hosting events to educate and inform about second-chance employees.
Build company/community awareness by holding community events.
Share stories to highlight the contributions second-chance employees have made to Greenbrier.
Participate in activities to support expanding candidate pools to include second-chance individuals.
With the support of its allies, the ERG is dedicated to increasing the ongoing support Greenbrier provides to its employees, their families and their communities. To learn more, read about our Second Chance Hiring.
National Recovery Month is a time to reflect on how we can continue to support one another through life and its stressors in a positive and healthy way. It is a time to celebrate the strides made by those in recovery and the organizations and communities who support them through their journey.
For more information about National Recovery Month or additional aid and support, view the list of online resources provided below.
Recovery Support Services

Recovery support services is an evidence-based practice funded through SAMHSA that supports services to increase long-term recovery and recovery quality. Services are provided by peer specialists. Peer specialists help initiate services like counseling, sober housing, transportation and medications. Peers provide support before, during and after treatment.
Oregon Recovers

A movement for people in recovery and their friends and family to help support workers on the front lines of Oregon's addiction crisis. They believe that all Oregonians have a right to immediate on-demand addiction help and that it needs to be treated with compassion as a social issue without making it a criminal justice problem.

OHSU Alcohol and Drug Abuse Resources

Publications, research, outreach, and educational information and resources for the individual on alcohol and drug addiction.

OHA Addiction Services

Behavioral health services resources for a multitude of addictions and resources and programs to help you navigate your road to recovery.